APPUNTAMENTO A MAGGIO NEI LUOGHI DI FRANCESCO E CHIARA
IN THE MONTH OF MAY MEETING IN THE PLACES OF FRANCIS AND CHIARA
RENDEZ-VOUS LE MOIS DE MAI DANS LA TERRE DE FRANÇOIS ET CHIARA
Nello spirito e nel ricordo del Poverello, ci incontreremo a:
In the spirit and memory of the "Poor man" of Assisi, we have our annual conference, to:
Dans l'esprit et le souvenir de François, le Pauvre d'Assise, nous nous rencontrerons à: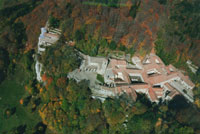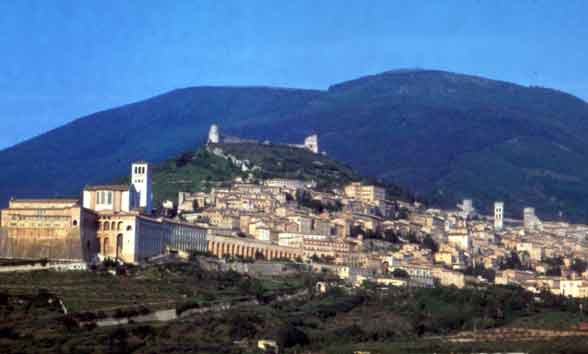 Chiusi della Verna

Assisi
Gli incontri sono aperti a tutti i simpatizzanti. Sarà un'occasione per conoscerci e dialogare fraternamente.
Per informazioni dettagliate su date e modalità di partecipazione non esitate a contattarci.
The meetings are open to all who sympathize. It will be an opportunity to know one other and talk together brotherly.
For detailed information on dates and attendance at meetings, please, contact us.
Les rencontres sont ouvertes à tous les sympathisants. Ce sera une occasion pour nous connaître et dialoguer fraternellement.
Pour renseignements détaillés sur dates et modalité de participation n'hésitées pas à nous contacter.
ALTRI INCONTRI / OTHER MEETINGS / AUTRES RENCONTRES
Le riunioni di lettura e meditazione nei Centri "Il Cenacolo" si svolgono nelle varie sedi con cadenza settimanale.
Il nostro motto è "porte aperte"; tutti possono liberamente partecipare, il prender parte alle riunioni non comporta alcun onere d'iscrizione o impegno di adesione.
Attualmente siamo presenti lungo tutta la penisola italiana, dalla Lombardia alla Sicilia.
Se desiderate conoscere il "Cenacolo" a voi più vicino, saremo ben lieti di fornirvi ogni dettaglio per contattarlo.
Meetings for reading and meditation are held weekly in every "Cenacolo" (our assembly).
Our motto is "open doors": everybody can attend freely. Taking part in the meetings does not require any entry charge or engagement.
If you wish to know the "Cenacle" in your area, we will be pleased to supply you with any detail in order to contact it.
Les rencontres de lecture et de méditation se déroulent chaque semaine dans tous les Cénacles.
Notre dicton est "portes ouvertes": tout le monde peut entrer librement. Participer aux réunions ne comporte pas de charge d'inscription ou d'engagement d'adhésion.
Si vous désirez connaître le "Cénacle" plus près de vous, nous serons très heureux de vous transmettre tous les détails pour le contacter.

Per informazioni / For inquiries / Pour tout renseignement
e-mail: cenacolo@piccolifrancescanispiritualisti.org
\ Sezione italiana \ English Section \ Section française
---